The Lincoln International Academy is well on their way to becoming Chile's first Finnish International School. Despite a distance of nearly 14,000 kilometers between Finland and Chile, the collaboration has progressed smoothly.
Polar Partners' collaboration with the Lincoln International Academy in Santiago has progressed rapidly since the project's launch in early 2021.
After conducting the initial feasibility study, Polar Partners' work quickly proceeded to assessing the actualities of transforming the well-established academy into Chile's first Finnish International School (FIS). Polar Partners' expertise in the comprehensive school development project includes curriculum design, teacher training, learning environment design, learning materials and administrative consulting. Polar Partners designed the project's implementation to match the needs and specifications that were discovered during the feasibility study.
"We spent a week in November 2021 observing the current status and interviewing school directors, teachers, staff, students and their parents. This gave us a good understanding on what it will take for them to reach the FIS standard level," Polar Partners' project manager Mervi Hakoniemi says.
The design and implementation phase started with diving deep into the Chilean education system to find out how the FIS curriculum must be modified to meet local specifications. Polar Partners is designing the curriculum for the Lincoln Academy with Finnish and Chilean experts so that it will serve teachers as a guiding tool for learning objectives, assessment and skill-based learning for 21st century skills such as multiliteracy, ICT skills, working life competence, communication and expression.
"Finnish Embassy in Santiago has been a great partner in advancing our work on the ground, contacting the right people and promoting Finnish education. Support from Business Finland, the Finnish Embassy and Foreign Ministry has been equally invaluable," Mervi Hakoniemi says.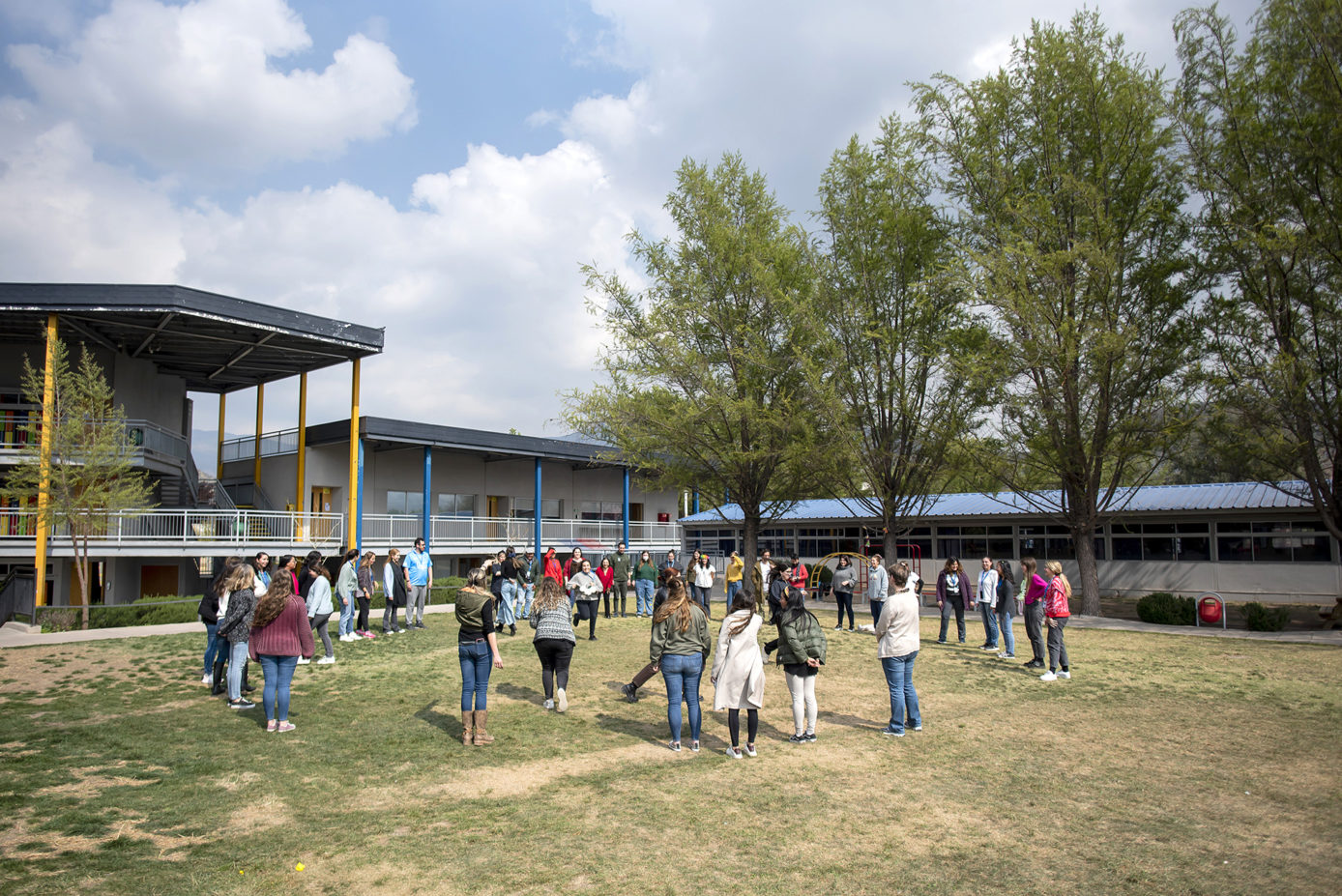 Teaching 21st century skills with a student-centered approach
The Lincoln International Academy has been one of Santiago's premier private schools for close to 50 years. They have long been interested in Finnish education, which has helped make planning and starting the project a smooth experience for everyone.
With a strong tradition of continuously striving to improve their operations, the FIS project is the largest development step in the Lincoln Academy's history. They wish to gain long-term benefits and a systematic approach for developing their education in a sustainable manner.
"My experience of working with Polar Partners has been excellent. We are working together and sharing our strengths to become a FIS in an organized and guided way. I feel very enthusiastic about this partnership because it has made a visible growth for our school community."

Paloma Méndez, campus director
With the school's long history and reputation, the students' parents have come to expect a high standard of education for their children. The goal of the partnership is to make sure that Lincoln International Academy will continue to stand out on a national and regional level with their academic results.
The Lincoln Academy's FIS project was properly launched and introduced to local stakeholders in May 2022, attracting considerable media attention. Teacher training began right away, and with over 160 teachers on two campuses, this was no small feat.
"Everybody really appreciated that we provided the first phase of teacher training on-site instead of doing it online. After the initial training we launched our online Top Teacher Program which we tailored and translated to Spanish to meet the needs of Lincoln Academy's staff," Mervi highlights.
"It keeps me so excited to be learning the Finnish educational method – I have always felt that this is the right and proper way to teach. I hope that soon we will be able to implement it in our school."

Teacher feedback from Lincoln International Academy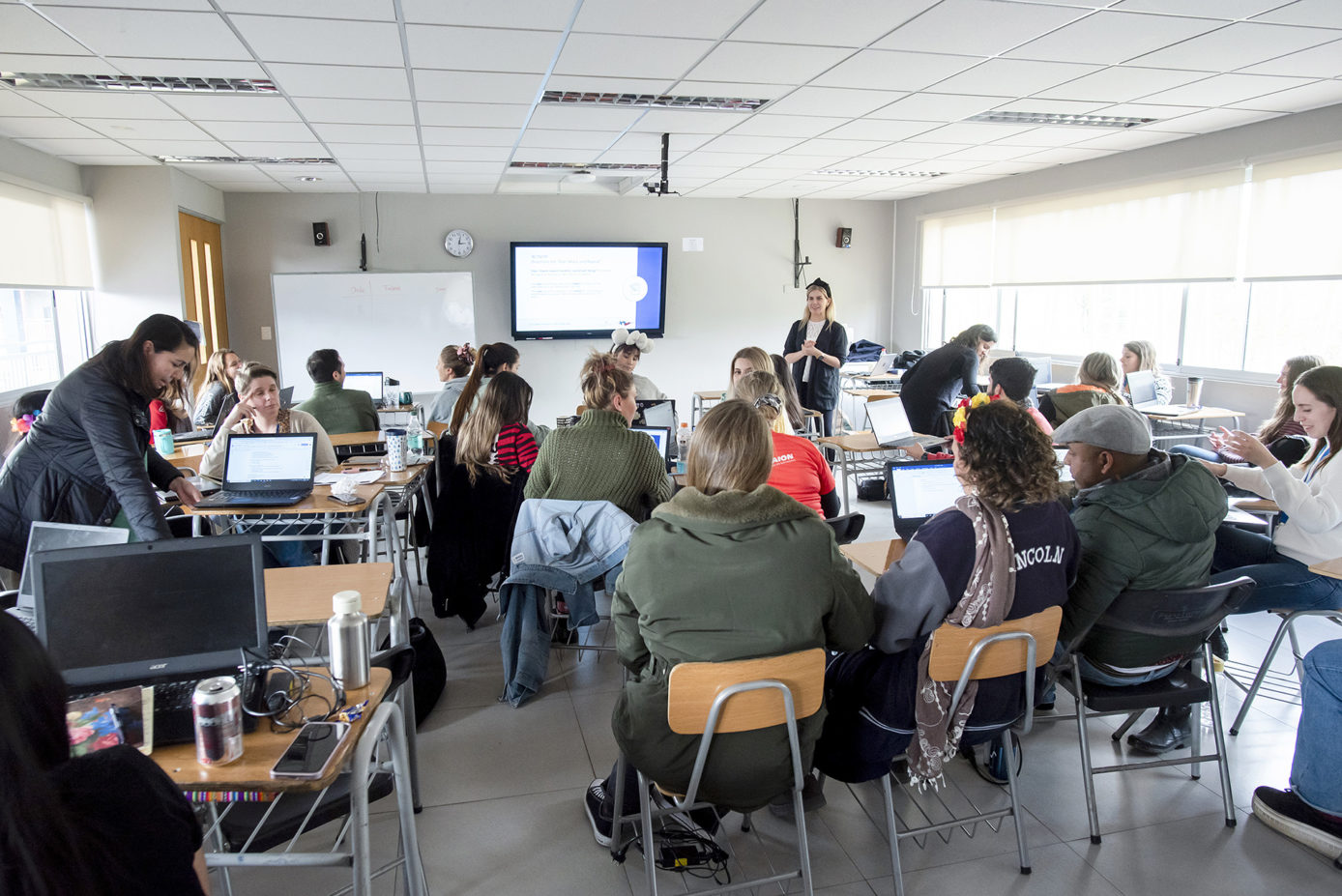 Special focus on social and emotional learning
The coronavirus pandemic has hit South America harder than, for example, Nordic countries. Schools in Chile have operated mainly online for the past two years, only now returning to in-person teaching and meetings. Lockdowns, quarantines, masks, and travel restrictions have taken a toll on the welfare of local children and their communities. This is partly why Polar Partners is placing a special focus on social and emotional learning in this project.
"Final implementation of the FIS curriculum will begin in 2024. This ensures that we can sufficiently focus on key areas, address pandemic-related problems in teacher training and ensure that the teachers can truly internalize all the required aspects," Mervi says.
Mervi Hakoniemi finds mostly positive aspects when thinking about what has surprised her during the project.
"I'm impressed by the Lincoln Academy project team's dedication and enthusiasm in learning and adapting to changes. This project has called for flexibility, adaptability, and innovation from all involved parties," Mervi sums up.
Project highlights
Purpose of the project: To transform Lincoln International Academy's grades KG-6 into a FIS school
Students in KG–6 grades: circa 1600
Feasibility study and gap analysis performed during 2021.
School development started in 2022.
FIS model implementation starting in 2023–2024.
Main picture (left to right): Headmaster John F. Seaquist, Mervi Hakoniemi, Inka Kotsalainen, Kimmo Kumpulainen and Campus Director Paloma Méndez