Polar Hub's intuitive interface enables teachers and management to use their curriculum effectively online and connect it with other digital tools. Be sure to also check out Introducing Polar Hub, the introductory blog post for more information about Polar Hub.
Polar Partners' experts have over ten years of expertise in developing digital solutions and e-learning environments that deliver actual value for school admins and management, teachers and students. Polar Hub is our solution for combining the curriculum, lesson planning and educational resources into a single streamlined interface.
Here's how Polar Hub can help school managers, teachers, and students in their everyday work and learning.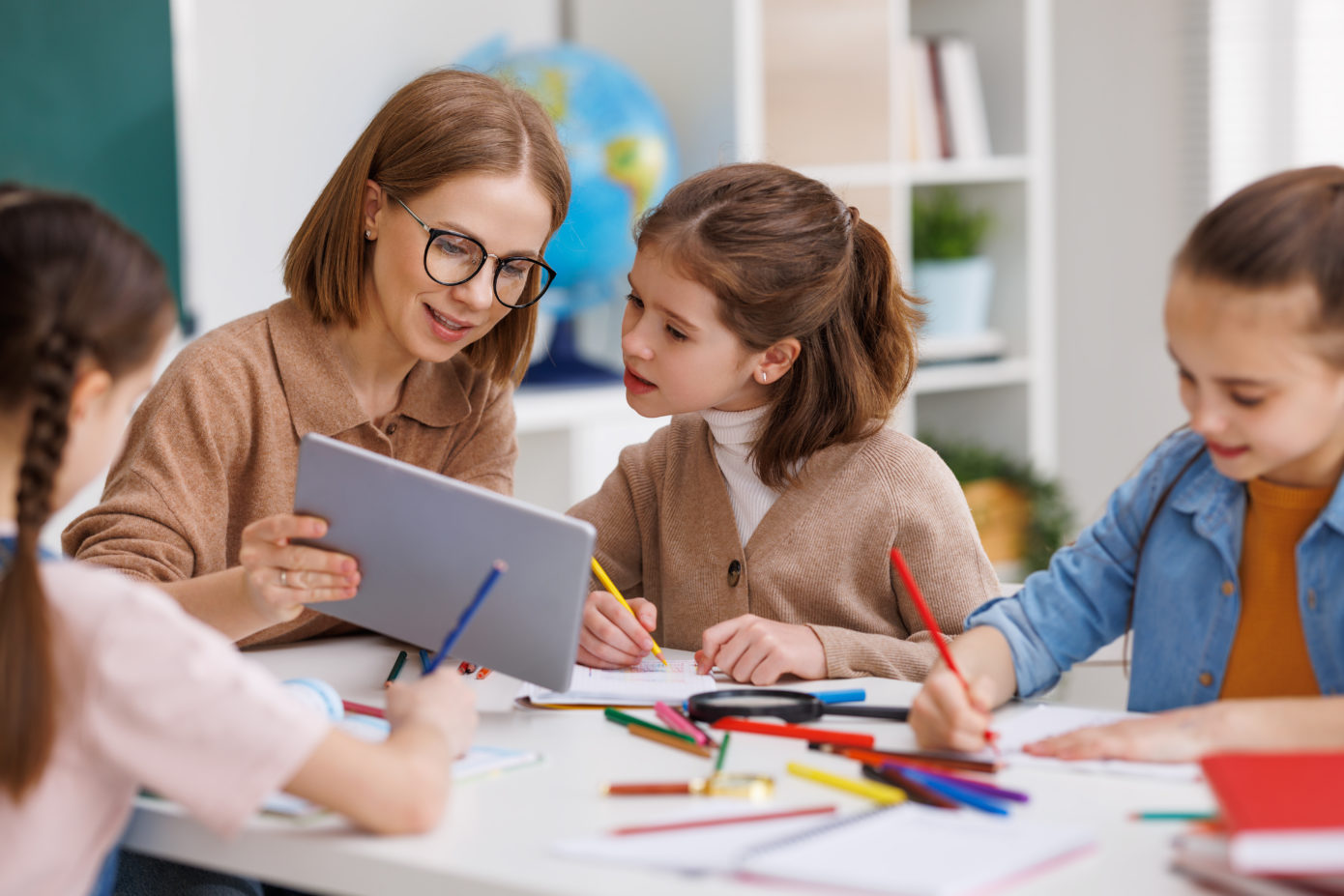 Management: Track curriculum implementation in real time
A digital learning platform that enables lesson planning and learning path tracking is an invaluable tool for school administrators to ensure that the curriculum is being followed. Management can monitor curriculum implementation in real time.
Your school can use the curriculum easily and effectively online instead of it existing as a stack of papers gathering dust on your shelf. The curriculum can be connected with other digital tools, and teachers can create easy-to-use lesson plans with a focus on learning objectives. With a single sign-in Polar Hub is the dashboard for education for the entire school. School management can also choose, if they want to use premium books and software to support learning or do they want to achieve savings by using optional free learning materials.
Teachers: Save valuable time and gain inspiration
Many teachers say that planning and reporting has increased in recent years resulting in more stress and less time for actual teaching. Polar Hub reduces the time spent in lesson planning and material production by more than 10 hours a week, enabling teachers to plan their teaching quickly and intuitively with a drag-and-drop interface. It also minimizes the need for manual reporting.
Annual plans can be shared between teachers and schools quickly: if someone makes a great lesson plan, it can be shared instantly and used as a template for all teachers using the system in your school or the entire country.
Multiple learning objectives and skills can now be scheduled simultaneously and followed more easily with the planning tool. Polar Hub can be used as a daily tool to show and discuss with the students what is being learned and how to keep on learning at home.
Students: Enhance the learning experience
Students can track their own learning, learn in fun and engaging ways, and find additional tasks, resources and support that enhance their learning experience.
Through Polar Hub, students can access a wealth of online resources. By using active and varying learning methods, students are more likely to stay motivated and focused at school.
Try it out yourself – for free
Polar Hub has quickly attracted interest and is currently being piloted with selected clients. Our first pilot programs have garnered praise for the platform's modern and highly visual interface, ease of use, and out-of-the-box lesson plans.
We are currently offering a free pilot version of Polar Hub for a few first schools in each new country. The platform is customized to match your curriculum so you can use the platform immediately with your own learning objectives. Through the pilot, it is easy to determine whether Polar Hub is suited for your application, risk-free. Teachers can try out lesson planning and find out how much time they can save by planning their lessons in Polar Hub.
As a pilot customer, you will gain a 75 percent discount for the next three years, for only 0,50€ /user/month (normal price 1,99€).
Are you interested in trying Polar Hub? Don't hesitate to contact us for more details!
Contact us
Contact our team and let us know your initial plans. This will help us to provide you with relevant new information. We will get back to you in two days.